Community News
How to spot and avoid prize scams!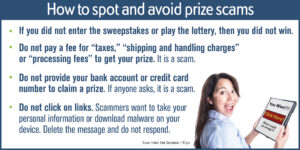 Life Enrichment Programs & Events
Please visit your Inspirations catalog for a list of ongoing programs.
Favorite Recipes from The Village at Shrewsbury Residents
Attention chefs and bakers! Send your best recipes to April Coyle at [email protected] to be published weekly for fellow residents to try. At the end of the year, a cottage recipe book will be put together.
To view recipes submitted by your neighbors, simply click on a recipe name within the drop down arrow below.